TMD Inspiration
1350 Beverly Road, Suite 115
PMB 143
McLean, VA 22101
Interested in working with us?
Use the contact form to tell us more about your project. Someone will get back to you within 48 business hours.
Creating inspired interiors for discerning clients since 2003. Accepting clients in DC, Virginia, Maryland, and select cities throughout the United States.
The TMD Design Process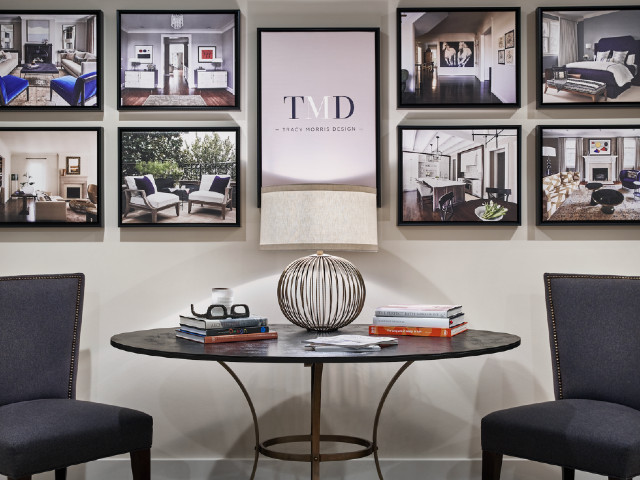 Interior design allows me to combine creativity, functionality, imagination, and collaboration to achieve a dream space for my clients. While all of my designs are customized and tailored to my clients, the process of creating my final product is the same. In this article, I will share my design process and how I transform spaces into personalized ones that bring joy and reflect the tastes and lifestyles of my clients.
Step 1: Client Collaboration
The first thing I do when designing a space is interview my clients to understand better their goals, preferences, and visions for this space. During my initial consultation with my client, I will ask questions about their lifestyle, hobbies, things they like about their current home, and things they would like to change. I'll ask them if they are inspired by any designers or design styles. If they are new to this process, I'll help them better understand different design styles (please see my article Different Design Styles for more information.) I can provide a strong basis for the project by learning about their personal style, functionality requirements, and any special design aspects they may have in mind. Also, gaining a deeper understanding of their family makeup will help me understand how to best design their space and what design elements I should prioritize or downgrade.
Step 2: Homework
Yes! I assign my clients homework after our first meeting. I want them to find examples of rooms or styles they like so I can better understand their style, which might be an eclectic combination of multiple aesthetics or a true entirety of one particular style. Some useful sources I direct my clients towards when creating their vision boards are Hozzz, real-life photos they've taken, industry magazines, and even Pinterest can be a helpful resource.
Step 3: Space Planning
The next step in my process is discussing and understanding the space needed or allotted for the project. Ensuring that the space is used most effectively and functionally while still enhancing the natural beauty of the space is a core element of interior design. I evaluate the available space and discuss space functionality with my client to understand if they want to use their space in new ways if they want to remove walls or build addition or new construction.
Step 4: Meld Style with Function
Style and function should coexist rather than compete, so once I understand the intended use of the space, I blend the aesthetic elements with more practical components to create a beautifully designed space that will captivate my client while enhancing their living experience.
Step 5: Formulate the Big-Picture
Lastly, with all the small details in place, I can formulate the big picture and create an overarching vision for the new space. Materials, color palettes, furniture, floor plans, and more are all considered to harmonize and make the space cohesive. And sometimes it's the small touches that can elevate the design and add character.
Please reach out if you are considering redesigning your space or want to learn more about my process.