TMD Inspiration
TMD's Tips for Building Your Dream Home
1350 Beverly Road, Suite 115
PMB 143
McLean, VA 22101
Interested in working with us?
Use the contact form to tell us more about your project. Someone will get back to you within 48 business hours.
Creating inspired interiors for discerning clients since 2003. Accepting clients in DC, Virginia, Maryland, and select cities throughout the United States.
TMD's Tips for Building Your Dream Home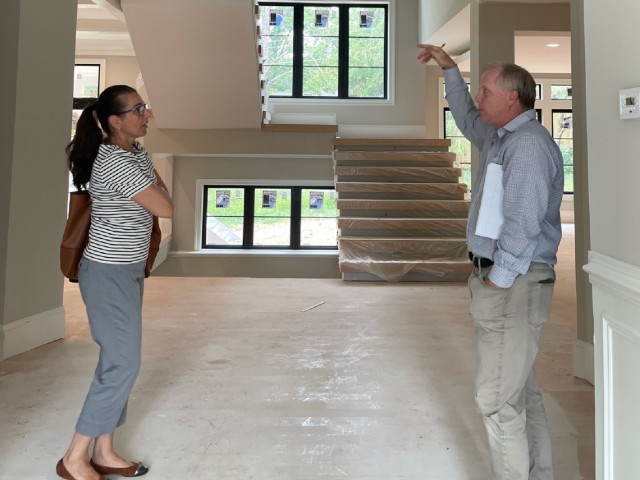 I am frequently asked how I was able to create my dream home, and I tend to reply that having a dream home is actually an achievable goal if you can break it down. However, I have found that getting specific about what you need and thinking about how you could improve your current space helps. As a construction-minded interior designer, I understand what it means to be involved in the design and building process from the ground up. Here are five important factors to consider.
Budget
Creating a budget is a great way to avoid conflict and any surprises later in the process. It is important to know what you can afford to spend, and then you can discuss plans with a builder or architect. Don't forget to factor in a buffer for price changes, keeping in mind that materials and labor should account for about ¾ of your total budget.
Selecting the Perfect Team
Creating a reliable team you trust is one of the most critical steps in building your dream home. Finding a home builder who shares your same values and design principles and who you can communicate well with is a great way to ensure your vision will be carried out. In addition, hiring a construction-minded interior designer can be helpful to your process by acting as a liaison who understands the construction jargon and your needs.
Identifying Needs
It is often essential to separate "must-haves" from wants. You can create a list with non-negotiables and things where you might splurge if the budget allows. But identifying where you can compromise versus what's most important will ensure that your final product is your dream home.
Following Design Principles
Understanding where your style fits different design principles will help you create a trendy and timeless home. This is the step where you can visualize your ideas and see what fits and what doesn't. Working with your interior designer and builder can help you figure out where your personal style aligns with current trends and more timeless features to create a personalized floor plan that meets your needs. Also, following universal design principles is a great way to ensure that your home will age in place by making accessibility a priority.
Looking Back to Go Forward
Another tip to ensure your custom home is truly your dream home is to consider your current space and think about changes you would make to make it more personalized. Knowing what you don't like about your existing home is a great place to start when creating one from scratch. For example, if your current home has a traditional floor plan and you don't like it, you can explore more open floor plans when creating your dream home.
If you have any questions about hiring a construction-minded interior designer, or if you would like to discuss a particular project, please don't hesitate to contact me.