TMD Inspiration
Tracy's Tips to Spring Cleaning
1350 Beverly Road, Suite 115
PMB 143
McLean, VA 22101
Interested in working with us?
Use the contact form to tell us more about your project. Someone will get back to you within 48 business hours.
Creating inspired interiors for discerning clients since 2003. Accepting clients in DC, Virginia, Maryland, and select cities throughout the United States.
Tracy's Tips to Spring Cleaning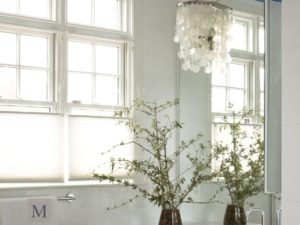 Spring is finally arriving in the DC metro area. The days are getting longer, the birds are singing, and our famous cherry trees will soon be in bloom. However, for many of us, our home feels like it is suffering from the winter blues. How can we rejuvenate? Spring cleaning is a long-held tradition that allows us to freshen-up our homes and get a jump start on the warmer months.
So, open the windows and read on for some of my favorite spring-cleaning tips.
"Green" Cleaning
Oftentimes, common household products work just as well as chemical cleaners. Try the following:
Baking soda helps to eliminate odors from your refrigerator. Sprinkle it over a damp sponge and gently scrub marks off walls and mildew off shower curtains. Mixed with vinegar, baking soda can help clear clogged drains.
Lemons make a wonderfully-perfumed general cleaner when left to infuse in white vinegar for a couple of weeks. Add lemon juice to a bowl of water, pop into a microwave on high for three minutes, and then wipe the inside with a clean cloth for a spotless microwave.
White vinegar is fantastic at cutting through grease and works well for cleaning windows. If your showerhead is blocked, submerge it in vinegar overnight. If your copper, brass, or pewter pieces are looking dull create a paste of vinegar, salt, and flour to scrub away tarnish.
"Simply" Cleaning
Though it may seem an easy solution, don't always reach for the vacuum cleaner. The natural bristles of a broom are excellent at picking up crumbs and debris. Dirt-trapping mats placed by your outside doors can stop muck from getting trodden through the house. Rugs can be taken outside and beaten. And whenever possible, use cloth towels instead of paper.
"Power" Cleaning
While you are spring cleaning your home, look for ways to make it more energy efficient. Unplug unnecessary devices to stop them draining electricity. Clean dryer vents and the coils on the refrigerator. Appliances will work more efficiently if they are lint and grime-free.
"Small" Cleaning
Start small by reorganizing a small space. Bathrooms and front porches can be decluttered quickly. Old soaps and shampoo that you no longer use should be thrown out. Burned-out candles can be replaced with a new, seasonal fresh scent. Pots of last season's plants can be tossed or replaced.
"Smart" Cleaning
Why not employee smart technology in your cleaning routine? Currently on the market are products such as roving robots capable of vacuuming and mopping and high-tech trash cans that seal bags with a single tap of a button. And don't forget to disinfect your devices, remote controls, gaming systems, headphones, and more with a blast of powerful UV-C lights that can eliminate up to up 99.99 percent of bacteria and germs.
Would you like more advice on how to care your home? Visit the Home Care section on my Articles page.