TMD Inspiration
Tips to Make a Small Space Feel Larger
1350 Beverly Road, Suite 115
PMB 143
McLean, VA 22101
Interested in working with us?
Use the contact form to tell us more about your project. Someone will get back to you within 48 business hours.
Creating inspired interiors for discerning clients since 2003. Accepting clients in DC, Virginia, Maryland, and select cities throughout the United States.
Tips to Make a Small Space Feel Larger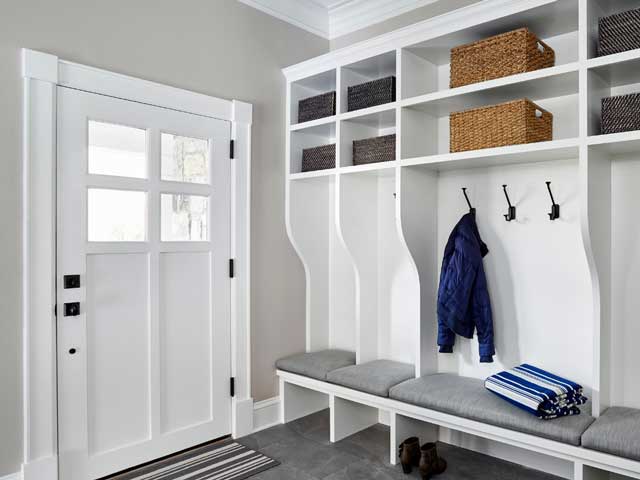 Small areas can be complicated to design, but tricking the eye into believing there is more space than there is can take an area from cramped and chaotic to cozy and livable. The use of color, proportion, and movement are key concepts to creating a small space you won't want to leave. Here are some things to consider when designing a small space.
Light Color on the Walls
When considering paint colors for a small space, remember that lighter colors will reflect natural light and make them feel more spacious. Choose a neutral color palette—such as white, cream, or pale grey—and stick to it. Using only one shade in a small space will help enhance the room's proportions. You will also want to make sure the floors and area rugs are in the same color family, which will create balance and visual cohesion throughout the space.
Add a Splash of Color
In tighter spaces, it is okay to be bold with furnishings and accessories. For example, a striped area rug will elongate the space and make it feel larger than it is. Likewise, adding colorful artwork to the walls will not only create a focal point but make the space feel larger as well.
Be Choosy with Furniture
Proportion is critical when furnishing a small space. To create the illusion of roominess, make sure that the furniture isn't pushed up against the walls of your room. Choose a sleek sofa or chair instead of an overstuffed couch. And finally, choose furniture that has a lower profile to help to create a feeling of openness simply because there is more visual space above it.
Add Built-Ins
Maximize space by adding built-ins or multifunctional furniture. For example, a built-in banquette in the kitchen can be used for more than just family meals; it can become a place for homework, game night, and casual conversation with friends and family. The extra built-in space in the benches can be used to store table linens, serving pieces, or small appliances. In addition, built-in bookcases and shelving have become essential for home offices over the past several years.
Remove Interior Doors
Doors can take up valuable floor space and interrupt the flow of your home. If you have doors between smaller living spaces, consider removing them. This simple change could also work in private areas like the primary bedroom by removing closet doors or bathroom cabinetry.
Embrace Minimalism
Decorative window treatments, such as valances and heavy curtains, can make any space feel smaller; and this is particularly true in a small space. Instead, opt for minimalist window treatments such as rolling blinds. If curtains are a must, use a curtain rod that extends well beyond the window frame so that the window can be fully exposed.
Focus on the Horizontal
Anything that will draw the eye around the room will help to add a sense of space and movement. For example, shiplap painted in a light color and installed horizontally in the room is a great trick to use in a small area. 
And the Vertical
Draw the eye up with the addition of a tall shelf or a unique light fixture. Emphasizing the vertical space will increase the sense of openness and enhance the room's flow.
Do you need some help reimagining your small space? Please contact me today to discuss your project.