TMD Inspiration
Things to Consider When Choosing Tile
1350 Beverly Road, Suite 115
PMB 143
McLean, VA 22101
Interested in working with us?
Use the contact form to tell us more about your project. Someone will get back to you within 48 business hours.
Creating inspired interiors for discerning clients since 2003. Accepting clients in DC, Virginia, Maryland, and select cities throughout the United States.
Things to Consider When Choosing Tile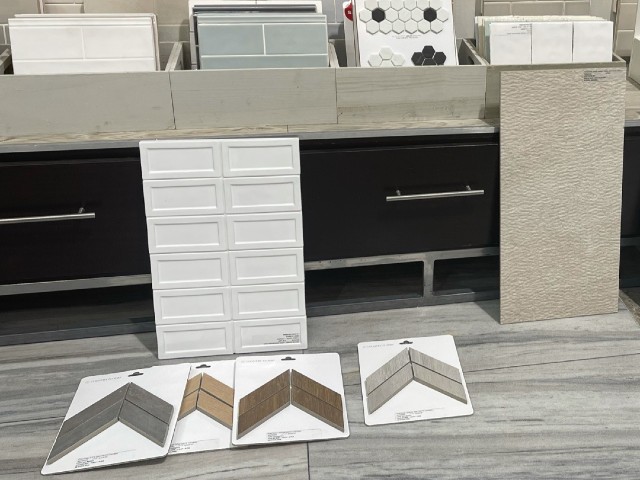 It can be challenging to know where to begin when choosing tile for the interior of your home. Tile has always been an essential design element, with specific designs such as Moroccan zellige dating back to the 10th century. To simplify matters, consider the following:
Budget
Your budget is one of the most important things to remember before starting any tiling project. It may guide what styles and materials best suit your needs and help narrow choices.
Color
The most important style advice is to stick to a color palette. Consider what kind of feel you want to accomplish in your space and what colors will best achieve that feeling while aligning with your personal style. For example, if you are tiling a bathroom, choose colors that blend, creating a monochromatic look. However, it might be more tantalizing to the eye in a kitchen to pick contrasting colors. A general rule of thumb is to keep your color selection to no more than four.
Grout
Grout is an important, underrated element. Choosing different grout colors, such as a cream or a light gray, can work to emphasize (or minimize) the shape and color of a tile pattern. Choosing between different thicknesses is also essential to help create a distinct look.
Finishes
Different finishes achieve distinct looks; for example, some are functionally more suited for floors, and some for walls. Keeping functionality in mind is incredibly important because no matter how beautiful the space, if a glossy finish is used on a floor (when matte finishes tend to be non-slip), there can be safety issues. Mixing different finishes in one space can create interesting textures that elevate a room.
Size and Style
This is a great way to mix different designs to create a unique look without worrying about your space becoming too busy. Combining large tiles with small ones or busier shapes with more classic ones can create dimension without much effort. For example, a large-scale subway tile on the wall or backsplash combined with a smaller mosaic floor tile can be individually distinct but not competing, creating an overall cohesive look.
Cohesive Look
While playing around with different grouts, colors, sizes and styles are important to add interest, creating a cohesive look is the critical factor so that your room feels thought out and properly finished.
Length and Placement
Something to consider is whether you want to tile the floor, the wall, or both. And also, how much tile you want to use. Do you want to tile the whole wall or just half? Do you want to use a patterned tile? Lastly, there are different tiles meant for various purposes. Floor tiles are made to withstand more strain than wall tiles. Checking a tile's PEI, or Porcelain Enamel Institute rating can help suggest which tile is best for which purpose. A rating closer to five means that it is most suitable for flooring, while closer to one means more suitable for walls.
Material
Lastly, understanding different materials can help you choose which will look best in your space. For example, ceramic tiles such as classic subway are great for walls, and a unique zellige or porcelain ceramic tile is excellent for walls, floors, and even countertops. Cement tiles are a staple for patios, and glass tiles are great for a backsplash since they don't stain.
For more advice on choosing and using tile, please see my guide to porcelain and ceramic tile.