TMD Inspiration
Planning for a Renovation in 2021
1350 Beverly Road, Suite 115
PMB 143
McLean, VA 22101
Interested in working with us?
Use the contact form to tell us more about your project. Someone will get back to you within 48 business hours.
Creating inspired interiors for discerning clients since 2003. Accepting clients in DC, Virginia, Maryland, and select cities throughout the United States.
Planning for a Renovation in 2021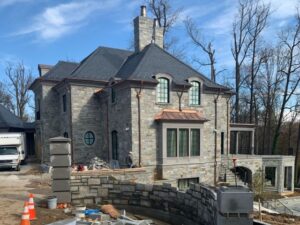 According to recent data, approximately 22 percent of the American workforce expects to be working from home permanently by 2025; an amazing 87 percent increase from the number of people working remotely pre-pandemic. A trend that started due to a global pandemic will have an impact long after the virus is gone. Due to this shift in work location, it is no wonder that more and more homeowners are considering undertaking a home renovation project in the near future to accommodate their evolving needs. In this article, I will take a look at three things you may want to consider if you are planning a design project in the upcoming year; the TMD process, the design timeline, and the trends we are watching.
Process
Once you have done your homework and decided that now is the time to begin a design project, try to define your needs and desires. Ask yourself questions such as:
How do I want my indoor and outdoor living spaces to coexist?
Where do I find inspiration? What aesthetics do I hold dear, and how do I want that to be reflected in my home?
Are there any special needs (pets, children, older adults in the home) that I need to accommodate?
After you answer questions such as the ones mentioned above, you should have a clearer understanding of what is important to you and your family.
Design Timeline
When I begin the process of helping a client build their dream home or undertake a renovation, the question I am most often asked is "How long will it take?" As you can imagine, this is a difficult question to answer; each project is so unique and customized. Here is a brief outline
Meet with the client to discuss the scope of the project as well as design inspiration.
Begin meeting/assembling the project team, including builders and architects.
Meet with the client to discuss the design concept. Changes and follow-up meetings if necessary.
Present final design concept to the client as well as prices and lead times for items to be ordered.
Order custom items such as cabinetry, furniture, lighting, etc.
Final installation.
Considering the process and potential setbacks, it typically takes 18 months to complete a custom build or as little as five months to complete a few rooms. As always, it's all depends on the client's needs. Please see my previous articles How Long Will It Take to Build My Dream Home for further information about the home building and design process.
Design Trends
From big picture to minute details, here are some trends that we are watching for the new year.
Repurposing Spaces. What areas in your home can take on a new life? For example, has your basement become merely a storage space for holiday décor, unused furniture, and memorabilia? Don't let that coveted square footage go to waste. By renovating your basement, you can increase the value of your home as well as add additional living space.
The Growing Family. Many families are expanding and are seeking multigenerational homes with essentially two separate homes under one roof. One answer to this dilemma may be building an auxiliary dwelling unit (ADU).
Healthy Homes. Poor indoor air quality can cause discomfort (such as sore throats and sinus pressure) as well as impact productivity and mood. We work with clients to address health issues, such as proper air quality throughout the home, and offer solutions that can be implemented in an overall design plan.
Questions? Please contact us today to discuss your upcoming home project.