TMD Inspiration
How an Interior Designer Can Add Value to Your Project
1350 Beverly Road, Suite 115
PMB 143
McLean, VA 22101
Interested in working with us?
Use the contact form to tell us more about your project. Someone will get back to you within 48 business hours.
Creating inspired interiors for discerning clients since 2003. Accepting clients in DC, Virginia, Maryland, and select cities throughout the United States.
How an Interior Designer Can Add Value to Your Project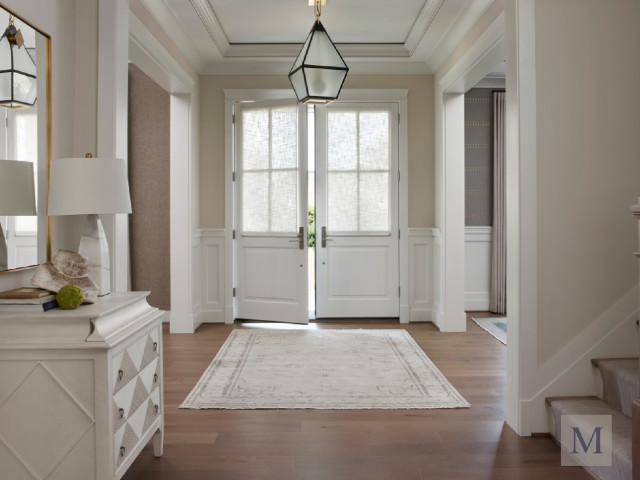 Whether you are undertaking a significant home renovation or just completing smaller projects around your house, interior designers can help make your vision come to life and showcase your personal style. An interior designer can be helpful for clients who can't dedicate all of their time to the design process, for helping clients create a consistent design across their home, and for guidance from someone who has done this process many times before. As a construction-minded interior designer, I believe my distinct abilities distinguish me from other designers as I have developed close ties with architects and builders in the DMV area and am fluent in the homebuilding language. Keep reading for why hiring an interior designer to join your team may benefit your project.
It's important to know when hiring an interior designer is necessary. Think about the scope of your project and ask yourself questions such as:
Do you have the time to dedicate to overseeing your project?
Is there a project manager in charge of the entire undertaking?
Does everyone involved know and understand the scope of your project?
If you answer no to any of these questions, it might be time to consider hiring an interior designer.
Function and Aesthetics to Build Beautiful "Bones"
A primary reason to hire an interior designer is that they are trained to think and see your project differently than builders. They see your house holistically. They understand how to make the bones of your home just as stylish as the decor. Making sure moldings and light fixtures have special touches or placing plumbing and electrical outlets in helpful places is something designers know how to navigate and can add value to your home.
Increase Resale Value and Save Money
An interior designer can help with the resale value of your home as they understand the specific market you are in and know which types of remodels, finishes, and features can add the most value and how. Additionally, their professional design style will come through in the finish of your home, which will help during the resale process. With decades of experience, the TMD team understands how to make your home sparkle, which will undoubtedly lead to more showings in the future.
Interior designers can also help you to save money down the line with industry knowledge on how to get the best prices on the highest quality items and where to get them from. Working with an interior designer can shorten the time you spend researching materials and help you stay on budget due to their experience of knowing where to splurge and where to save.
Increase Communication
An interior designer can also be an excellent liaison between you and the rest of the construction team because they understand the construction jargon and can help explain it. They will also act as your advocate to the construction team to make sure your design vision is upheld. They don't just design but also problem-solve any issues that may arise on the project.
Please contact us today if you would like to discuss your upcoming project.