TMD Inspiration
Home Renovation Projects for Top ROI
1350 Beverly Road, Suite 115
PMB 143
McLean, VA 22101
Interested in working with us?
Use the contact form to tell us more about your project. Someone will get back to you within 48 business hours.
Creating inspired interiors for discerning clients since 2003. Accepting clients in DC, Virginia, Maryland, and select cities throughout the United States.
Home Renovation Projects for Top ROI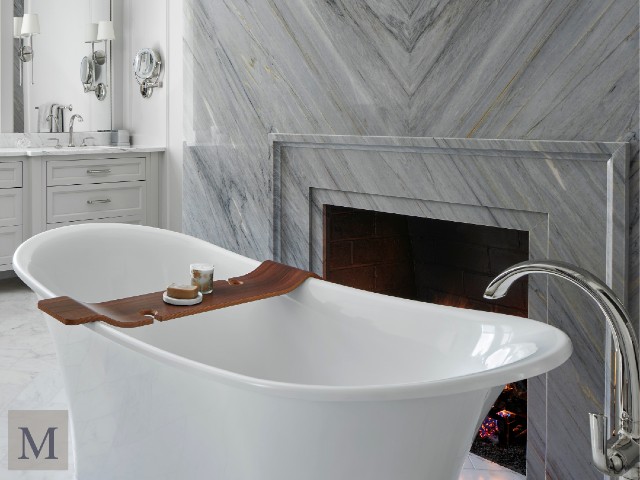 Over the past year, many homeowners have been forced to use more of their living space—and use it differently. According to recent data from the Census Bureau, 55 percent of homeowners plan to begin or continue their home improvements through the end of the year. Here are some trends that we are watching, as well as suggestions for how homeowners can increase their return of investment (ROI) when undergoing renovations.
The Usual Go-Tos
Kitchen and bathroom remodeling projects always top the list in terms of ROI for homeowners. These are the two areas where residents spend most of their time. Creating a modern and functional kitchen is at the top of many homeowner's renovation lists. A kitchen renovation is not only a fantastic financial choice (homeowners recoup an average of 72 percent of their investment in a kitchen renovation) but it also can boost the enjoyment of everyday life such as sharing meals and entertaining friends and extended family. Small updates in the bathroom — such as tile, hardware, or paint — are among the more popular projects. A mid-range bath remodel can recoup as much as 64 percent of the cost invested.
Dedicated Spaces
Over the past year, many homeowners have gained a renewed appreciation for distinct rooms. Many homeowners are choosing to transform spare rooms or nooks into dedicated spaces such as a home theater, exercise studio, or home office. With many companies adopting a hybrid work model, the home office trend isn't going away anytime soon. Please see my article Designing the Perfect Home Office for more on creating and/or redesigning a home office. Overall, using any "found" space, and dedicating it to a certain use, is a great way to boost value and add square footage to your home.
Outdoor Living
With so many activities happening in our homes these days, many of us are looking for a little bit of extra space. Luckily, many of us can turn our outdoor space into extra living space. Depending on the overall design and material used, a homeowner can recoup as much as 72 percent of the cost when adding a deck or patio. If the existing outdoor space needs a simple facelift, consider adding small details such as lighting, outdoor heating, or a firepit. As you contemplate ways to improve your outdoor area, think about projects that can both extend the hours you spend outside and make the time you spend there more relaxing.
Smart Homes
Homeowners who focus on renovations that have eco-friendly solutions and built-in technology (such as efficient air conditioning and heating systems) and smart features are at an advantage in terms of home value. One of the most popular areas to incorporate smart technologies is in the kitchen. Over the past several years, homeowners have become more reliant on technological innovations in the kitchen to help with tasks such as cooking, storing, and cleaning up. Smart refrigerators, with the ability to sense and track the products that are being stored inside as well as remember grocery lists and recipes, have been available for years.
Are you looking for more design advice? Please visit my website to read recent articles about building your dream home or contact me to discuss your next design project.