TMD Inspiration
Designing a Beautiful & Functional Entryway
1350 Beverly Road, Suite 115
PMB 143
McLean, VA 22101
Interested in working with us?
Use the contact form to tell us more about your project. Someone will get back to you within 48 business hours.
Creating inspired interiors for discerning clients since 2003. Accepting clients in DC, Virginia, Maryland, and select cities throughout the United States.
Designing a Beautiful & Functional Entryway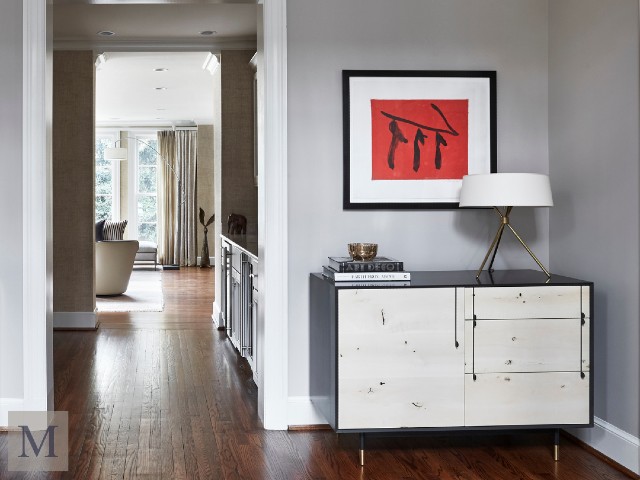 A well-designed entryway is the perfect transition from outside to indoors and works to welcome guests into your home. Entryways are also the first look at your home and introduce the style of your home to your guest. Here are my top tips for designing a beautiful and functional entryway.
Multi-Functional Spaces
No matter what size, too many items in your entryway can make it seem busy, so maximizing the functionality of your space is extremely important. Try adding a shelf with underside hooks or a coat hanger with shoe storage space.
A Place To Rest
Seating is important in an entryway because this is where you will get the most foot traffic in your home. Adding seating can be a way to let your guests take off their shoes or a place where you can gather and prepare to leave for your day.
Flooring
The type of flooring you display in your entryway takes both function and style into account. Tiles can be a way to make a statement, adding color and style to your space. They are also easy to clean. Adding area rugs can be a great way to show off style and tie the entryway together. And making sure to get a washable rug to help keep the space clean.
Less is More
Even if your entryway is large, you don't want to overload it with furniture. Make sure not to overdo it, and only keep the items that make a difference in the space such as a bench with storage or a console table.
Recessed Walls with Shelves
If you can design and custom build your entryway, including recessed walls is a great way to add character and storage to a space. It can be great hideaway storage as well; the perfect place for coats, backpacks, umbrellas, or lunch boxes.
Lighting
Playing with light to ensure your space has the proper amount of lighting is key to creating a beautiful entryway. If your front door has windows, putting in stained glass adds both privacy and a stunning effect when the sun hits it. Choosing the proper overhead lighting can be just as important as natural light. A chandelier, lamps, or recessed lighting can all work in the entryway while creating a different atmosphere. Please see my video How to Use Interior Lighting in Design for more tips.
Personality Through Artwork
Adding peeks of your style to make your entryway fit in with the rest of the home can be easily achieved through artwork. Hanging paintings that have meaning or match the home's aesthetic can be a great introduction for guests.
Look Up
A creative way to add a pop of flair to your entryway is to wallpaper the ceiling. Whether you use a unique or conventional pattern, the placement on the ceiling works to add interest to your space and bring in the rest of your home.
Mirrors
If your entryway is on the smaller side, adding a mirror can reflect the light, making it feel larger and accentuate the space. But even if size isn't an issue, mirrors can add another layer of interest through their shape and frames.
Plants and Accessories
Decorating an entryway is never complete without plants; they bring life to the space and effortlessly welcome your guests. Other accessories, such as candles, can also add warmth and calming aromas to your space.
Do you need some help reimagining your entryway? Please contact me today to discuss your project.