TMD Inspiration
Choosing the Right Dining Room Chandelier
1350 Beverly Road, Suite 115
PMB 143
McLean, VA 22101
Interested in working with us?
Use the contact form to tell us more about your project. Someone will get back to you within 48 business hours.
Creating inspired interiors for discerning clients since 2003. Accepting clients in DC, Virginia, Maryland, and select cities throughout the United States.
Choosing the Right Dining Room Chandelier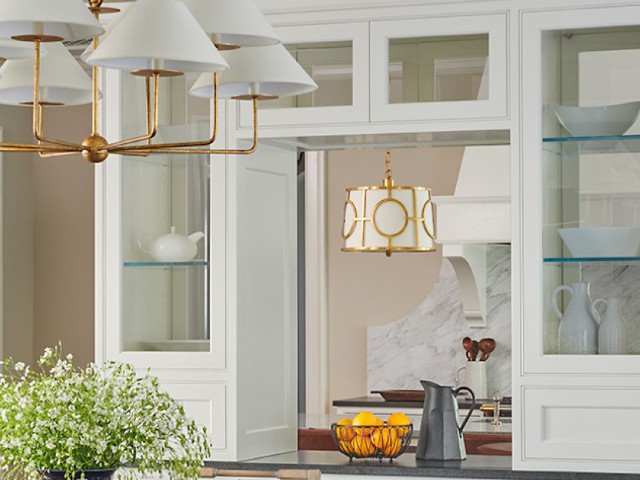 The dining room is one of the main focal points of a home, as a place where people can come together and connect. Your dining room chandelier can add instant elegance and shine to a room while also accentuating your style. Choosing the correct fixture is especially important because it influences the mood and ambiance of your space. Here are some tips for selecting the best chandelier for your space.
Consider the Table Dimensions. It is critical that you take into account the furniture and measurements of your space before you buy anything so you can make sure your light fixture fits perfectly. As a general rule, the diameter of your chandelier should be around half or two-thirds the length of your table. In a big dining room, a single statement chandelier might be used to create a focal point, while in a smaller nook you might need to get smaller or customizable lighting.
Factor in Chandelier Height and Size. Playing around with the size of your chandelier can also be a way to change the style of your space. For example, if you have a large rectangular table you can achieve a more modern look by using a larger chandelier. The height of the chandelier is also important; the bottom of the light should be around 30 inches from the surface of your table, and the width of your chandelier should be 12 inches less than the width of your table at its widest point. Circa lighting has a lot of beautiful selections with a myriad of styles, sizes, and heights.
Style and Functionality. Consider the style and functionality of your lighting. Will you use it as the primary lighting source or just as mood lighting? Whatever look you're trying to achieve will change what type of fixture you are looking for. If you're using your chandelier as the main light in your space, then you might achieve a contemporary or traditional look through a bigger light fixture with more lights than if just needed mood lighting. It's also important to understand what style you're going for, whether it's adventurous, industrial, or more simple and classic. Understanding what you're looking for will guide you moving forward.
Shape Matters. Another important feature that affects the look and feel of your dining room is the shape of your chandelier. Consider the shape of your table, as generally round lights go well with round tables and rectangular lights pair best with rectangular tables. You can also play around with the number of shades or fixtures, as maybe two smaller chandeliers would complement a longer table better than just one large one.
Brightness. An understated importance in choosing a chandelier is the brightness that it will give off. Consider adding a dimmer switch or using duller bulbs if you want your chandelier not to be blindingly bright. If you're going for a bright and airy look, look for fixtures with lots of room for lights.
To learn more about lighting and how I use it in design, watch this Inside Design video.