TMD Inspiration
Beginning the Design Process
1350 Beverly Road, Suite 115
PMB 143
McLean, VA 22101
Interested in working with us?
Use the contact form to tell us more about your project. Someone will get back to you within 48 business hours.
Creating inspired interiors for discerning clients since 2003. Accepting clients in DC, Virginia, Maryland, and select cities throughout the United States.
Beginning the Design Process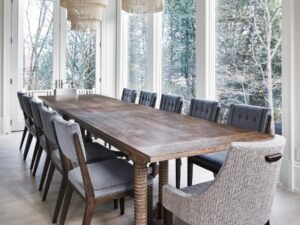 Often, the first step is the hardest to take. This is particularly true when you begin thinking of your dream home. Once you have done your homework and decided that now is the time to begin a design project, here are the first steps to take.
Ask Questions
What are your needs and desires? Here are some questions to ask yourself when beginning the process of designing your dream home:
What will be the most important rooms in my home?
How do I want my indoor and outdoor living spaces to coexist?
Where do I find inspiration? What aesthetics do I hold dear, and how do I want that to be reflected in my home?
Are there any special needs that I need to accommodate?
Do I have pets and or children to consider?
After considering questions such as the ones mentioned above, you should have a clearer understanding of what is important to you and your family.
Make the Investment
When potential clients begin thinking about hiring an interior designer, one of the most important considerations is cost.  There is no doubt that hiring an interior designer is an investment. I advise my clients to budget seven to ten percent of the home's price for interior design expenses. For example, a client should budget between $350,000 to $500,00 to fully design and furnish a $5 million property.
While this is a hefty price tag, I believe that the overall benefits a client receives outweigh the costs. Here are just a few examples:
A designer is a professional who understands your individual needs and the scope of your project from the beginning.
A designer asks the right questions to get a feel for your style and incorporates your personal touches into the overall design.
A designer has access to furniture and materials at wholesale prices. This allows them to access a wide variety of products, including fully customized, semi-custom & in stock items. It also allows for products to be delivered in a timely manner. Please see my recent blog post Why
Purchase Items Through an Interior Designer.
Designers are often focused on energy-efficient and green designs, which can help homeowners save thousands in utility costs in just a few years.
A designer knows how to value engineer a project. This helps you know when it's worth investing in certain pieces and when it is best to choose a cost saving alternative.
Consider the Time
When I begin the process of helping a client build their dream home, the question I am most often asked is "How long will it take to build my new home?" As you can imagine, this is a difficult question to answer. Each project is so unique and customized. Depending on potential setbacks such as weather and supply delays, it typically takes 18 to 24 months to complete a custom-built home. Please see my previous articles How Long Will It Take to Build My Dream Home and Budgeting Your Time to Complete a Design Project for further information about the home building and design process.