TMD Inspiration
1350 Beverly Road, Suite 115
PMB 143
McLean, VA 22101
Interested in working with us?
Use the contact form to tell us more about your project. Someone will get back to you within 48 business hours.
Creating inspired interiors for discerning clients since 2003. Accepting clients in DC, Virginia, Maryland, and select cities throughout the United States.
Autumn Design Trends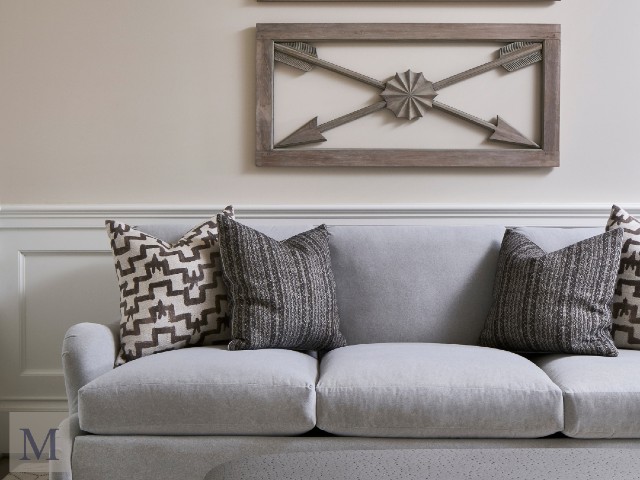 Autumn is right around the corner, so now is a perfect time to begin transitioning your home from summer to fall. Here are some of the top 2022 autumn design trends that we are watching this season.
Transition Period. Folding in warmer colors and softer textures is a great way to transition from summer to fall. This year, richer and darker colors will be popular, as will interesting shapes and warm neutral tones. Spice up your decor to fit current trends by painting your pumpkins a rich hue and adding a wreath or dried florals.
Warm Wood Tones. Warmer wood tones are making an appearance in current fall design trends. Whether it's displaying wooden cutting boards in your kitchen or wooden baskets in your living room, wood is a great way to bring in natural elements and an autumnal feel.
Florals. Wood isn't the only popular natural element in the home; floral touches are making a comeback. Incorporating dried flowers, such as floral wreaths or arrangements, are a great way to evoke fall. Sunflowers are also currently on trend, with sunflower rugs or imagery the perfect transition from summer to fall.
Retro Revival and Other Trends. Trends such as Barbiecore and Coastal Granddaughter, and the revival of retro styles, have been all the rage recently. This looks like it will carry into fall aesthetics, seeing things such as pink pumpkins or stained vintage-like glass pieces.
Earth Tones. Nothing notes autumn more than warm tones, but this fall design trends are expanding the color palette to include more jewel tones and natural tones depending on your style. There seems to be a resurgence of natural earth tones such as terracotta and taupe which pair well with pumpkins and gourds. Additionally, jewel tones can provide richness to your space.
Layering. Layering is a popular trend to evoke a sense of warmth, and create an interesting and eclectic vibe. Mixing two tones—whether its different metals, textures, or floor coverings—can be a great way to layer this fall. If you decide to go for a two-toned paint look, stick to colors in the same autumnal palette.
Velvet and Textures. Velvet and other textures, such as linen or woven items, can be easily added in through throw pillows or blankets and can evoke a cozy and chic feel. And adding velvets in a jewel tone can further complete the look.
Bringing Decor Outdoors. Using your porch as another outlet for fall decor can help to complete your decorating in the autumn air. Draping a garland over the banister or adding a pumpkin to the stoop can drastically change the space.
Are you looking for ways to improve your curb appeal this autumn? Read my article Adding Autumn Curb Appeal for some designer tips.