TMD Inspiration
Adding Autumn Curb Appeal
1350 Beverly Road, Suite 115
PMB 143
McLean, VA 22101
Interested in working with us?
Use the contact form to tell us more about your project. Someone will get back to you within 48 business hours.
Creating inspired interiors for discerning clients since 2003. Accepting clients in DC, Virginia, Maryland, and select cities throughout the United States.
Adding Autumn Curb Appeal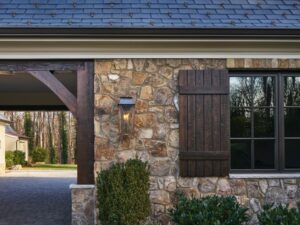 As our days begin to cool and the daylight fades, this is the perfect time of year to add some autumn curb appeal to your home. Here are some ways to make your home look every bit as fresh and attractive during fall as it does at other times of year.
1) Create Cozy Outdoor Spaces. Here in the DC metro region, we are fortunate to have mild autumn weather — which means you can enjoy your outdoor living spaces well into autumn. Add cozy blankets and pillows, lighting, and a heat lamp to your front porch or back deck to create an outdoor retreat.
2) Add Flower Power. Add beautiful fall color to your yard by planting seasonal flowers. Chrysanthemums (mums) and pansies are ubiquitous in the DMV in the autumn. Other plants that add color and grow well in our area include: aster, boltonia, flowering cabbage and kale, and golden rod.
3) Importance of Lighting. Lighting is the finishing touch to your outdoor design. And as the days get shorter, it becomes increasingly important to illuminate your home. Consider adding more lighting to brighten up entrance areas, illuminate walkways, or to shine a spotlight on a favorite landscape element.
4) Dry Out. Late summer and early autumn can bring heavy rains to our area. Have your gutters cleaned regularly and home (including roof) inspected to identify any problem areas that may allow water in, including door and window caulking. To prevent water from pooling, be sure the grading around the foundation slopes away from the house and downspout extenders fit properly.
5) Welcome Home! As mentioned in my previous article, The Front Porch: An Extension of Your Home, your front door says a lot about you. Do you want your home to stand out? Go sunny with a cheery yellow or bold with a true red. Playing it safe? Consider a dove gray or traditional black. Add a new welcome mat to make all feel welcome.
6) Embrace Nature. This autumn, take your cues from Mother Nature. Stick with a limited, neutral color palette and add a splash of unexpected color with a statement piece or two. Toss pillows are a great example of bringing color into play.
7) Clean & Tidy. As always, make sure your home looks well-cared for. Simple things, such as making sure your house number matches your mailbox and your hardware looks shiny and new, will do wonders to the aesthetic of your home. Regular clean-up of leaves — off both the lawn and from within flower beds — guarantees that your home remains looking as clean and tidy as possible.
Are you looking for more ideas to care for your home? Please visit the Articles — Home Care section on my website.