TMD Inspiration
A Window Treatment for Any Room
1350 Beverly Road, Suite 115
PMB 143
McLean, VA 22101
Interested in working with us?
Use the contact form to tell us more about your project. Someone will get back to you within 48 business hours.
Creating inspired interiors for discerning clients since 2003. Accepting clients in DC, Virginia, Maryland, and select cities throughout the United States.
A Window Treatment for Any Room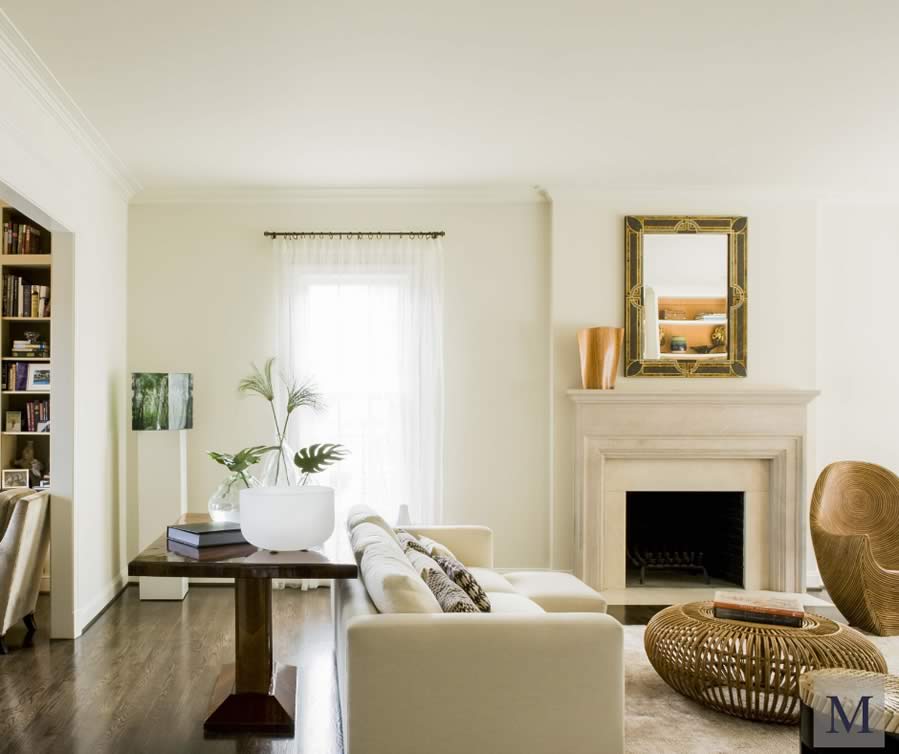 Nothing completes a room like the perfect window treatment. Just like any other design element in your home, you should first ask yourself what you would like the window treatment to accomplish. Are your draperies purely decorative or should they block light as well? Are your shades in a bedroom or living area? The answer to these questions may help narrow your options and allow you to find the window treatments that are right for you.
Once you answer these questions, you are ready to choose your window treatment. In this article, we look at several popular choices, where to use them, and some style considerations.
Motorized Shades:  With a simple push of a button, motorized shades can make your life much easier. A motorized shade system is ideal for hard-to-reach windows or for those who simply want a convenient way to adjust their window treatments. Many provide UV protection, fade prevention, and glare reduction.
Roman Shades:  Do you want to frame and emphasize your windows against the décor and color of your room? Look no further than the popular and versatile Roman shade. Featuring cascading folds, these shades come in a variety of styles, colors, and fabrics. At home in any room, they are easy to operate and convenient to clean.
Style Consideration: When choosing shades, go with either a neutral color or match the room's dominant color. Or, if you are using patterned shades, try to match one of the colors in the print to your accent color.
Draperies: Perhaps the unsung hero of the window treatment world, there is a set of draperies for every window. In fact, the options of fabric and pattern may seem endless. Layer draperies over roman shades for added depth and interest in a room. Please remember that sunlight fades fabrics over time, so it's smart to avoid rich-colored curtains in a bright room.
Style Consideration: When choosing draperies, help the window blend in by going with a neutral shade or one that's close to the room's dominant color. If you want to highlight a beautiful view, choose a contrasting shade.
Blackout Linings & Rollers: Having a blackout element to your window treatments is essential to blocking out light in bedrooms. Blackout lining can be added to either roman shades or drapery. You can also add a separate roller shade, this allows your drapes or roman shades to be sheer lined, which allows light in during the day but provides privacy.
These are just a few of many choices our clients have when choosing window treatments. Please contact us today if you have any questions or would like to discuss other options.