TMD Inspiration
Home Design Trends for Autumn 2023
1350 Beverly Road, Suite 115
PMB 143
McLean, VA 22101
Interested in working with us?
Use the contact form to tell us more about your project. Someone will get back to you within 48 business hours.
Creating inspired interiors for discerning clients since 2003. Accepting clients in DC, Virginia, Maryland, and select cities throughout the United States.
Home Design Trends for Autumn 2023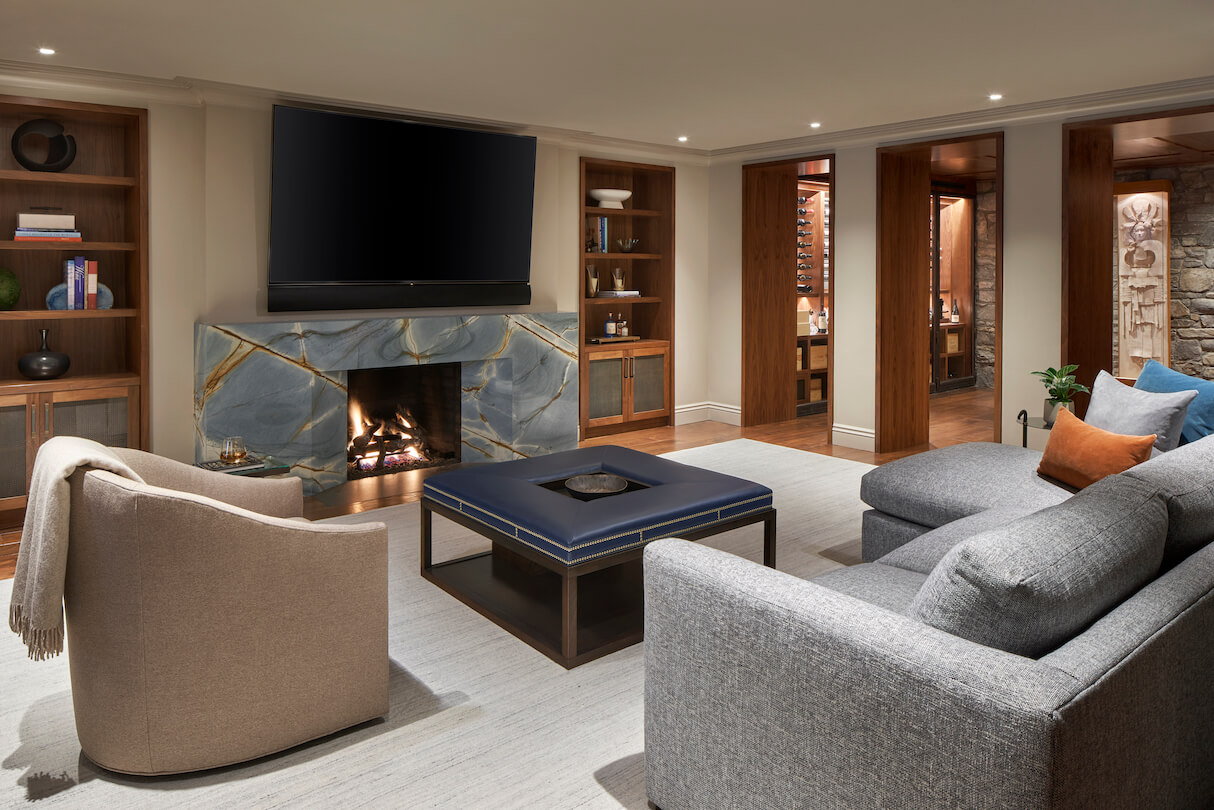 You can feel the change in the air, with the hot and humid summer days giving way to the crisp and cozy warmth of fall. Embrace the enchantment of fall and let its beauty inspire you to update your home design and decor to exude the comfort, styles, and colors of autumn. Keep reading for 2023 fall design trends that infuse the earthy spirit of fall into every space in your home. Utilize these fall home design trends to enhance your home and embrace the transition.
Nature
Connect with natural decor with warm wood tones, earth-tone colors, and lots of houseplants. Terracotta, travertine, and other stones are great for creating an autumnal aura throughout your home. Crystals are another great addition to your home decor, as they can add interest, drama, and mystery with a pop of color.
Mixing Metals
Warmth is the main component of autumnal decor, with reds, oranges, and yellows prominent in many fall home design trends. Mixed metals are an easy way to add warmth and interest to your space. Brass, copper, and gold are popular design trends this fall as they emit warmth and sophistication.
Moody and Dramatic Vibes
One of the most significant transitions from summer to fall home design is the color palette. Swap out the vibrancy of summer for the jewel and earth tones of fall. Part of the enchantment of autumn is the whimsical and magical themes throughout the season which can be evoked best with jewel tones. Deep emeralds, mustard yellows, opulent purples, and sapphire blues are great fall colors and can be added using paint, tapestries, drapes, or decor accents throughout the house.
Fabrics and Texture
The best way to ensure coziness throughout your home is by using various fabrics and textures. Add a knit throw blanket to your couch, plush throw pillows, or flannel sheets to maximize the homey vibes. Velvet, wool, and cashmere are trending textures for your home design this fall.
Retro and Vintage Styles
Adding retro and vintage influences to your fall decor will be one of the more prominent design trends of the season. Hit the thrift store or dig up your grandma's old decor pieces to embrace the retro vibes in your house. The use of earth tones, geometric shapes, eclectic patterns, and floor lamps will all be great additions this fall.
Layered Lighting
As the days grow darker and shorter, there is more of a need for different lighting options. Layering ambient, task, and accent lighting are preferred over brighter overhead lighting options. They allow for a moodier and cozier feel, and opting for home design with softer and warm-toned lights can also help with this effect.
Reading Nooks
Creating a cozy sanctuary where you can curl up with a good book is the perfect way to capture the essence of fall in your home decor. Rearrange furniture in front of a fireplace or arrange pillows near a window to watch the leaves fall.
Are you looking for ways to improve your curb appeal this autumn? Read my article Adding Autumn Curb Appeal for more designer tips.