TMD Inspiration
When to Bring in a Designer
1350 Beverly Road, Suite 115
PMB 143
McLean, VA 22101
Interested in working with us?
Use the contact form to tell us more about your project. Someone will get back to you within 48 business hours.
Creating inspired interiors for discerning clients since 2003. Accepting clients in DC, Virginia, Maryland, and select cities throughout the United States.
When to Bring in a Designer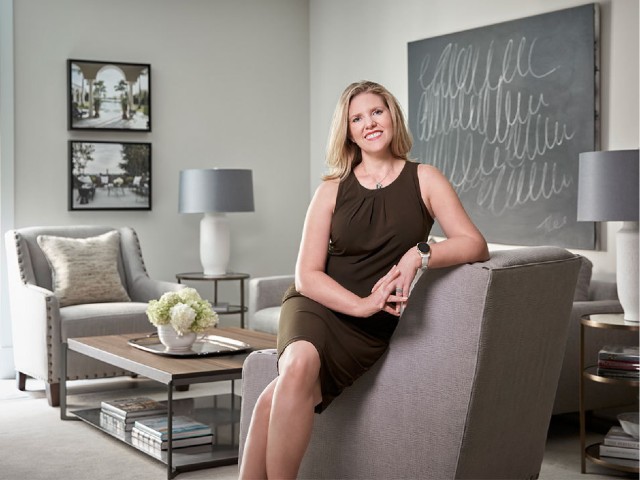 I am often asked, "when is it a good time to bring in a designer?" The best time is when a homeowner is finalizing their schematic designs. During the schematic phase of design, the homeowner's vision comes to life with the help of architects and designers. Elements such as site plans, building elevations, and floor plans are developed. The schematic designs provide a complete description of the building systems (i.e., plumbing, electrical, and structural) as well as interior and exterior finishes such as:
Roofing material
Exterior materials (i.e., stone, brick, and siding material)
Exterior doors and windows
Interior beams
Interior appliances and fixtures
Fireplaces and fixtures
Flooring
These selections need to be made early in the building process since they have a significant impact on the foundation and plumbing groundwork of the home. For example, you can expect to see wires, pipes, sewer lines, and vents running through the floor, walls, and ceilings in preparation for the installation of water heaters and the HVAC system. It is also essential to order materials as early in the construction process as possible. Given long lead times (especially with today's supply chain issues), all supplies and materials need to be ordered well in advance in order to be ready when it's time to install them.
Bringing in an interior designer at this stage is essential because they bring a different eye and can help make each space function exactly how you need. Working with an interior designer from the beginning can also be a solid financial investment since we can recommend where to save and where to splurge. For example, we recommend saving on materials used in the guest bathroom while spending on quality fixtures in all bathrooms. In addition, we work with our network of exclusive partners to receive trade pricing, which is passed on to our clients. In the end, using a designer can quickly pay for itself.
While it can be challenging to think of the practical and specialty items that are important to any custom project, the TMD team of professionals is always here to help. Please contact us today if you would like to discuss your upcoming project.