TMD Inspiration
Things to Look for When Buying a Home from a Designers Perspective
1350 Beverly Road, Suite 115
PMB 143
McLean, VA 22101
Interested in working with us?
Use the contact form to tell us more about your project. Someone will get back to you within 48 business hours.
Creating inspired interiors for discerning clients since 2003. Accepting clients in DC, Virginia, Maryland, and select cities throughout the United States.
Things to Look for When Buying a Home from a Designers Perspective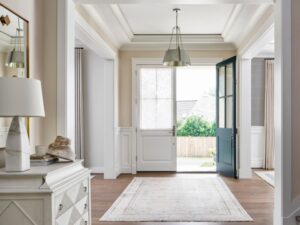 Buying a home is a big decision and there are so many things to consider it can be overwhelming. An interior designer has a unique perspective of seeing a home not just in its current state, but what it could be. Here are some of the things I always look for and tell clients to look for when on the house hunt.
How much work are you willing to do? This is a crucial question when starting out. Do you want a house you can move right in to or are you open to doing construction? Maybe a fresh coat of paint and a few new light fixtures is all you are willing to take on. It's good to have an idea of what you are willing and able to undertake that way you don't get yourself in too deep or find yourself boxed into a home you feel like you can't make your own.
Look past staging furniture. Often times homes are staged to help buys imagine what can be done in each room, but it can also trap you into thinking that is the only option for a room. What might be set up as an office could be a great playroom or yoga studio. Or maybe the family room wasn't laid out to maximize the space. Look at how a home was staged as a jumping off point, not as the only way to utilize your home.
Layout & Size. These are two factors that will stay consistent in the house unless major renovation is done. Think about how you will live in and move between the spaces. Do you have young kids and need the master near the kids' rooms? Or are you looking for a home to age-in-place and need somewhere that is only a single level? Don't forget to consider the square footage as well, having a house that is too small or too big for what you need is not a good investment. Find out the square footage of your current home as a baseline to determine what you need.
Neighborhood. While the inside of your home is very important, it is also key to make sure you like your surroundings. It can be hard to get a sense of this before moving in but drive by the home a few times at different times of day and days of the week to see how things feel. Is it a pretty quiet and sleepy street? Or are there lots of kids and dogs out playing? It's always good to see what is happening in the area before buying.
Interiors Budget. When looking at homes and considering your budget don't forget to factor in furniture and fixtures. I usually say about ten percent of the cost of the home is a good figure to estimate, especially if you have minimal items you are bringing with you. You want to make sure that you are able to properly outfit the house to be able to enjoy it to its fullest.
Finding the right home can be hard, but it is so worth it in the end. An interior designer's perspective can be extremely beneficial when purchasing a home. It even helps to bring them along when touring – their eye may go to things that you might not notice. If you have more questions, please don't hesitate to reach out!