TMD Inspiration
New Year, New Self: Resolutions for You and Your Home
1350 Beverly Road, Suite 115
PMB 143
McLean, VA 22101
Interested in working with us?
Use the contact form to tell us more about your project. Someone will get back to you within 48 business hours.
Creating inspired interiors for discerning clients since 2003. Accepting clients in DC, Virginia, Maryland, and select cities throughout the United States.
New Year, New Self: Resolutions for You and Your Home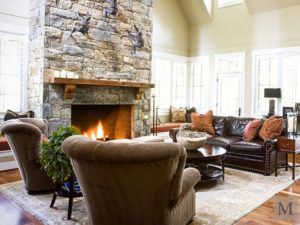 Happy 2020! Now that a new decade has rolled around, you may be looking forward to accomplishing some of your resolutions such as traveling more, eating less, and spending more time with your family. Have you thought about the place where you spend much of your time – your home? In the spirit of new beginnings, here are some new year's resolutions for you and your home.
Heart of Your Home- The kitchen is the hub of a home – a place where families gather together in the midst of all of the hassles of everyday life to cook, eat, and share their day-to-day life. Keep your kitchen clean, organized, and stocked with healthy and nutritious foods. And make sure that the kitchen is open and welcoming to all, including children. Visit our webpage for more kitchen design tips.
Simple Materials & Maintenance- Use low maintenance, durable materials throughout your home. This will allow you to spend less time with upkeep and more partaking in activities you like to do. Examples include using long-lasting LED bulbs, durable ceramic tiles on floors and walls, and easy-to-clean solution-dyed acrylic fabrics (both indoors and out).
Prioritize Organization- Follow these two simple tips for staying organized: periodically get rid of items that you are not regularly using and only bring into the home the things that you actually need. A clean and organized space makes you feel better in your home and offers peace of mind.
Be Creative- Home improvement tasks are often viewed as a burden. However, spend some fun and creative time with your family when tackling things on your "to do" list. For example, spend time gardening with your children or put together an emergency preparedness kit.
Friends & Family- Be ready to welcome your guests into your home. Rearrange furniture in your living areas to promote conversation and togetherness, add bright cushions and cozy blankets to reading nooks, and make sure that your guest room is a place where your friends and family feel welcome and comfortable.
What are your new year's resolutions for yourself and your home? We would love to hear from you!