TMD Inspiration
Choosing a Contractor – Does the Expense Make Sense?
1350 Beverly Road, Suite 115
PMB 143
McLean, VA 22101
Interested in working with us?
Use the contact form to tell us more about your project. Someone will get back to you within 48 business hours.
Creating inspired interiors for discerning clients since 2003. Accepting clients in DC, Virginia, Maryland, and select cities throughout the United States.
Choosing a Contractor – Does the Expense Make Sense?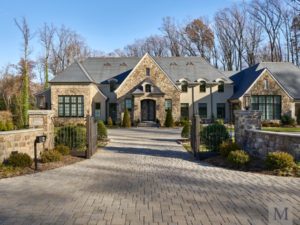 When you are planning a home improvement or remodeling project, the old saying is true: You get what you pay for. For large-scale or complex projects, you may find it beneficial to hire a contractor. How do you know if you're making the most of your money?
When choosing between multiple bids, the cheapest option may seem like the most cost-effective, but this is not always the case in the long run. The risk of poor workmanship or hidden costs in a low bid could impact a project harmfully, setting you back further than you anticipated. If a bid seems too good to be true, it probably is. The last place you want to be cutting corners in is your own home.
To evaluate a contractor based on price estimates, compare the value of the work with the proposed cost. The expenses should be balanced by the quality of their services. You can request a written description of the materials to see whether they are using sub-par supplies and overcharging. Trustworthy contractors won't try to hide the materials necessary for the job. Here some steps you can take to ensure a contractor's cost reflects the quality of their work:
Learn about the contractor's working process. They should have a comprehensive system in place to maximize efficiency and accuracy. Although the demands of a renovation can certainly present challenges over time, be wary of contractors who claims to play it simply "by ear." This approach can lead to unforeseen costs. An adaptable contractor is not the same as an unprepared one.
Hear what past clients have to say. If a contractor is reputable, former clients will be able to back up their claims. It's often difficult to confirm how a contractor will do once on the job—previous renovators can confirm that final product's quality matches their claims. Make sure you pick someone who can work with a range of people. The best contractors will keep their clients informed every step of the way.
See their portfolio to get a sense of past projects. Do you see the value in their past work? Have they taken on similar ventures to yours? Does the scope of their work match the scale of your upcoming project? These are all questions to reflect on when viewing each contractor's portfolio. A good contractor will be proud to show their previous accomplishments. If you want to see their work up-close, feel free to request a visit to one of their job sites.
Home improvement can be a rewarding experience with the right contractor. Ultimately, you should pick the contractor you are most comfortable working with.